Firstly, I want to apologize that this was not done in a more timely manner.....but I have an explanation for that. I had to get ahead of you so that you could know what your starter would look like. :)
With that being said, here is what you will need:
1/2 cup of purified water

1/2 cup of Bread Flour or All-Purpose Flour (Not self-rising)

Something to stir your starter with (chopstick, spoon, but please no metal)

Glass or Plastic container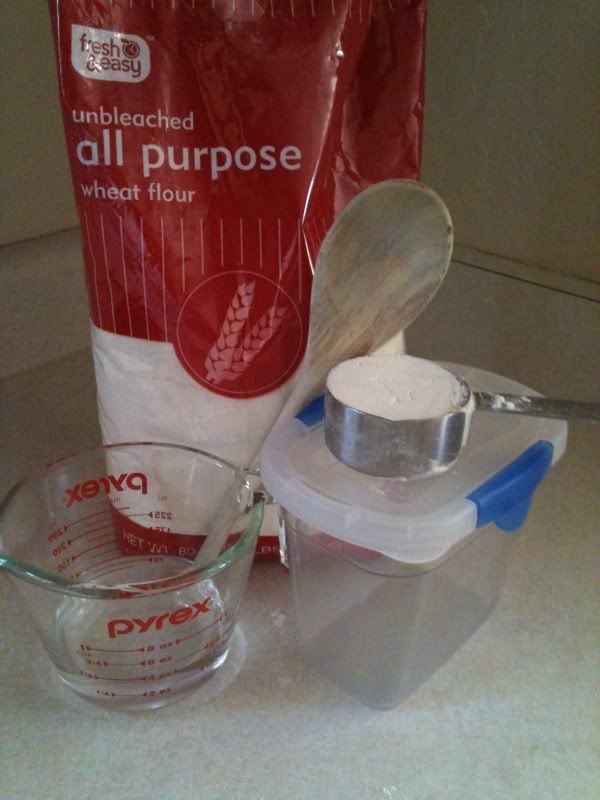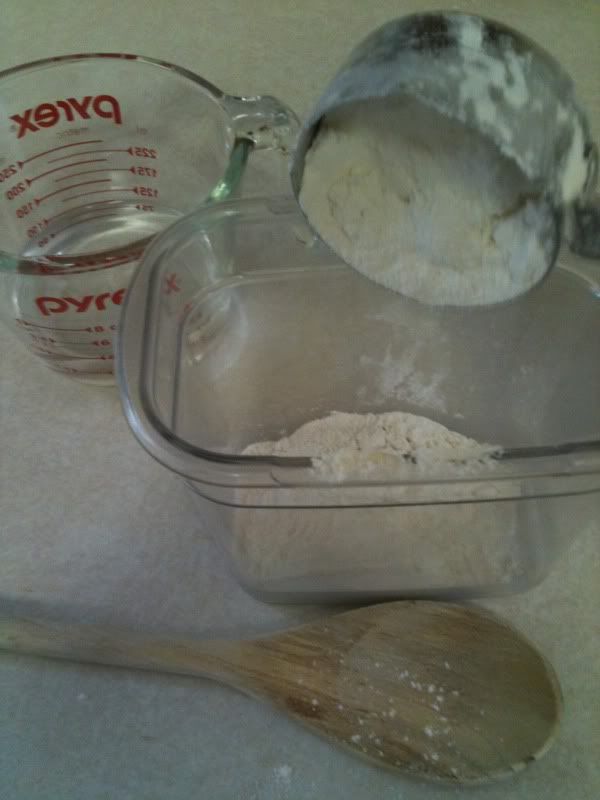 Pour flour into container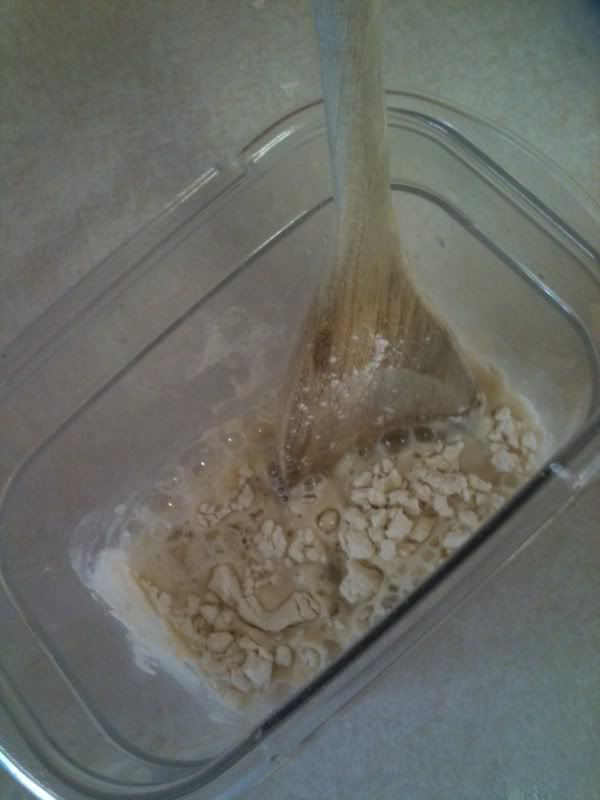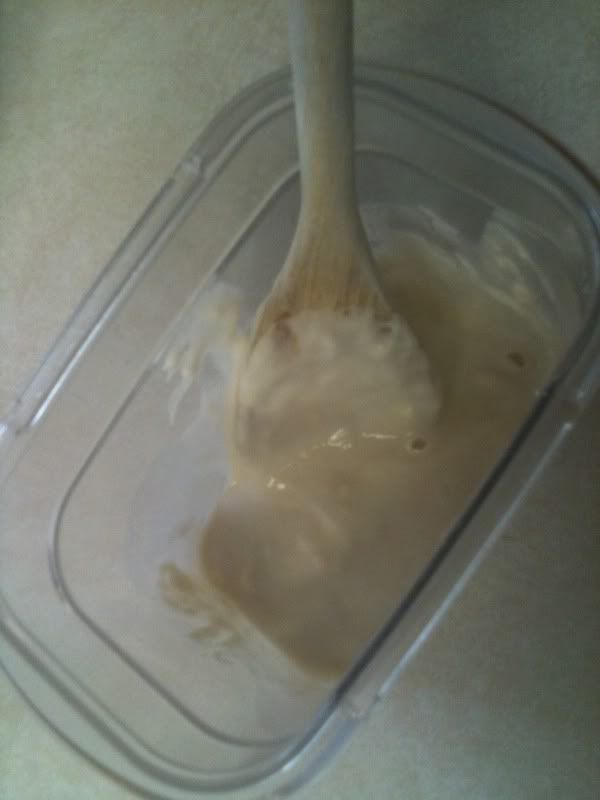 Give it a stir until combined.
Cover with a lid loosely. Do not seal it though.
Every few hours you will want to stir your mixture around.
And that's all you need to do for Day 1.
**To enter the $5.00 Amazon gift card giveaway, please leave a comment on each of the "I too can bake bread" posts. One additional entry per person can be earned by blogging about the giveaway/challenge and leaving a separate comment including the link. A total of two entries per person maximum**
Happy baking and good luck!