Ahhh...now comes the fun part, Baking the bread. I always start this bread the night before I want to have bread. For instance, if I want to serve this bread with my dinner on Monday, Sunday night before I go to bed, I mix my bread together and leave it to sit overnight. I have the luxury of baking during the day, but if your a working gal/guy, just go ahead and mix it before you go to work. By the time you get home from work, it should be well risen enough to bake for dinner.
Here is a list of ingredients that you will need: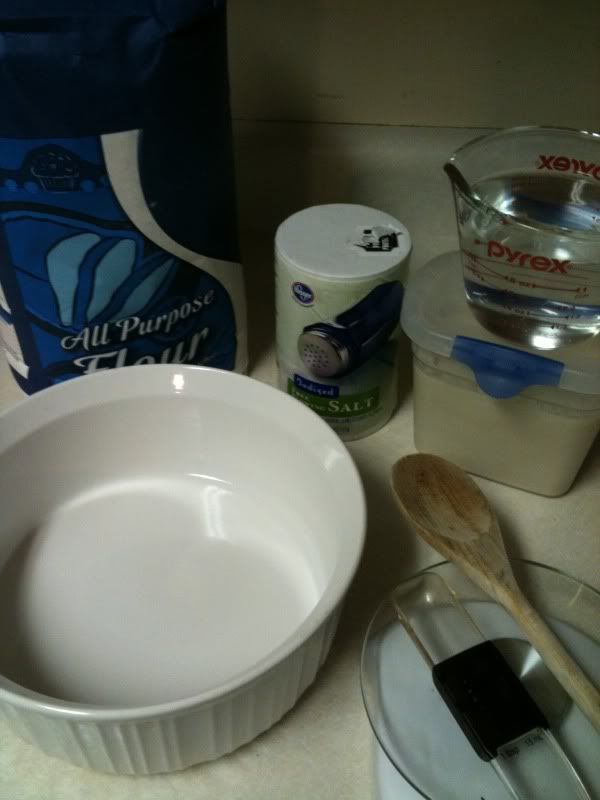 16 ounces of flour (all purpose, whole wheat, bread or a combo) by weight or approximately 3 1/2 cups by measurement.

1 1/2 teaspoons of salt

1 1/2 cups of purified water

1/4 cup of Sourdough starter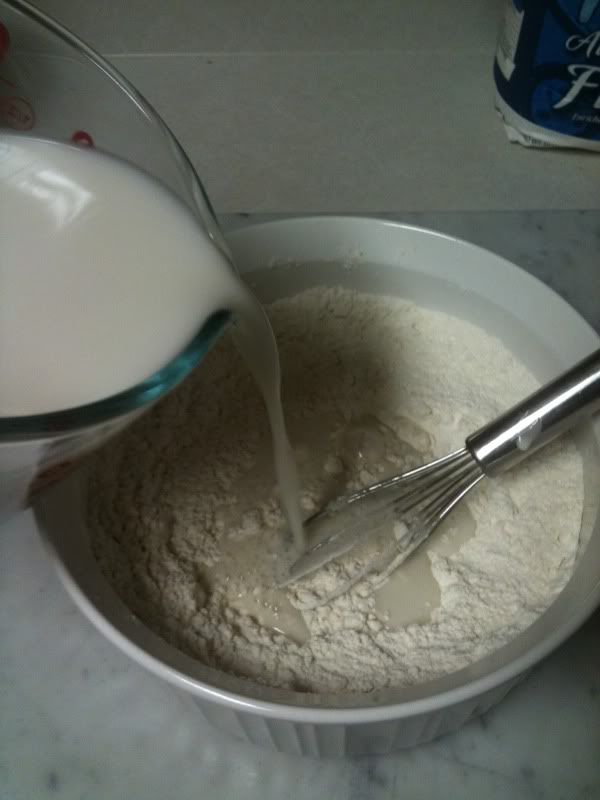 Whisk dry ingredients together. Add sourdough starter to the water and stir until combined. Add the wet ingredients to the dry ingredients and stir.
Your mixture should resemble thick pancake batter. It should be too wet to knead. Let's just say the wetter your dough is, the bigger the "crumb" will be. That means larger holes. :-)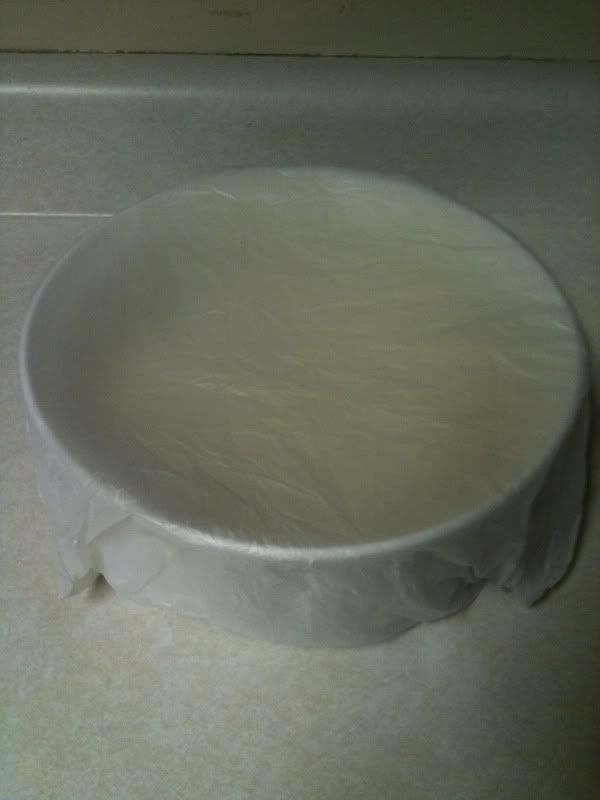 Cover your bread with cling wrap, a plastic grocery bag, or lid (depending on your mixing bowl) and leave it overnight or for 12 hours.
Next stop is the actual baking tutorial. Enjoy!
Until next post,